About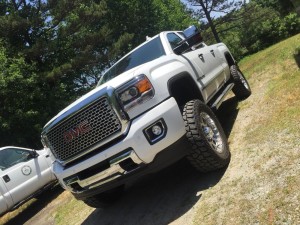 Triple H Diesel is a diesel truck shop based in Lincolnton, NC.
Diesels are a breed of their own and Triple H Diesel knows that diesel owners expect the best performance and quality of service from an experienced diesel specialist when they come to Triple H Diesel. We have been serving North Carolina diesel owners with 29 years of continued diesel truck service provided with integrity and experience by highly trained professionals.
Triple H Diesel is continuing to grow and expend their family owned business to keep up with the high demands as well as unique services and products to meet demands of out customers.
Triple H Diesel services all types of vehicles, yet specializes in Performance Diesel engines. We offer a wide range of services, including but not limited to; Tuners, Bullet Proofing, Turbo Upgrades, EGR Deletes and much more.
Our team of professionals are focused on providing quality service. If you're looking for a turn-key product and installation job, or if you are just in the market for new performance parts then Triple H Diesel is your truck service provider.
Contact Triple H Diesel today for the most economical and best quality of customer service any one company could provide.
NC Diesel Truck Performance Photos